Polarized Lens Filter (Bullet Camera)
This small investment will bring amazing results to your current or new bullet cam. No more washed out lighting problems outside while filming. These special gels were developed by StuntCams & tested in many different resolution type bullet cams, & it produced much better & cleaner video results in all of them!
These paper thin polarized filter gels are great for any bullet style camera! They will improve the video picture quality up to 85%, with no white out effect, when filming in brighter conditions or facing directly into sunlight.
We guarantee that you will see better results when easily inserted between your lens & lens cap.


You will notice a significant difference in the performance of your bullet cam when used outdoors! This package includes 1 gel that will insert into 99% of all standard bullet cam cap sizes using a mini board lens.

Installing the Filters - 420/520/540 StuntCam models
First, remove the lens cover, by twisting counter clockwise to expose the lens. Inside the lens cover, you will notice 2 small slits right inside the lens cover. Now you will either need a standard GM key or a pair of needle nose pliers. Simply insert the GM key or the pliers carefully into each slit and then turn the piece counter clockwise while holding the lens cover to remove the piece. Now insert the number of filters that you'd like, usually one or two will do the job, then screw back on the glass cover piece to secure both the filters and the glass cover.


Installing the Filters - Mini 550 StuntCam Model
No tools required! Remove the lens cover, then remove the lens barrel piece and insert the desired amount of filters. Replace the lens barrel then screw back on the lens cover and you're done!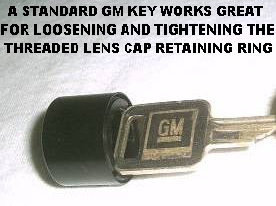 More Information

| | |
| --- | --- |
| SKU | SC-F9 |